An old tree might be dangerous to cut down. Thus wherever possible, it should be done by qualified and equipped specialists. These tree-cutting techniques could make things go more smoothly if you have to cut down the tree yourself since you can't afford to pay a professional.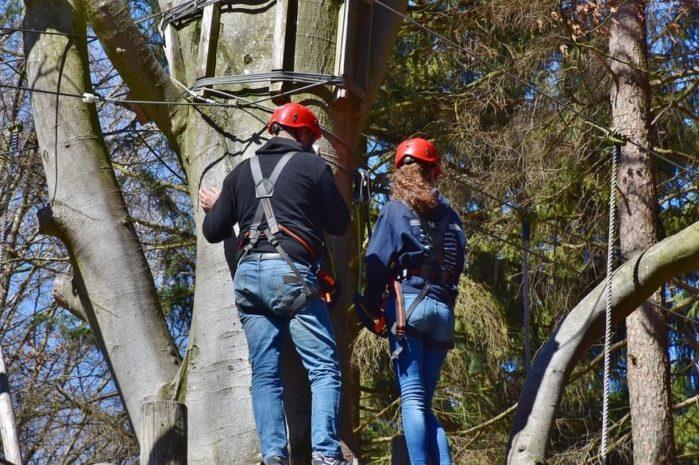 ---
Book Part or All of Your Next Adventure
Helping people all over the world learn about travel. Book Your Vacation!
---
Regulations for Removing Trees
Even if a tree is an integral component of one's property, the choice to remove a tree is not always solely for the homeowner. Tree removal is subject to city and county regulations, which frequently call for inspections and permissions before a tree may be cut down.
Additionally, homeowners' groups may demand that all removals be approved. Reputable tree service businesses will aid homeowners in obtaining the required permits and arranging a removal plan.
Professional tree removal companies
When choosing a contractor, make apples-to-apples comparisons. There's more than one way to take down a tree, and costs can range accordingly. Professional arborists have undergone rigorous training to remove trees quickly and without harming your property, landscaping, or nearby trees.
The location and type of the tree will determine how difficult and expensive the removal process will be. The cost will be lower, but there is a greater risk of property damage if a company merely chops the tree at the base and lets it fall.
Removal of Stump and Lumber
The stump should be removed by expert tree services so that your yard is free of persistent eyesores. Ensure the cost of stump removal is included when requesting an estimate.
The majority of businesses also provide homeowners with a variety of options for lumber. The tree can either be chipped on-site or cut down to a size suitable for firewood that is left for the homeowner.
Trees on an Adjacent Property
Sadly, more than just the owner's property may be harmed when a branch or tree falls. Experts advise sending a certified letter to your neighbor demanding they remove a tree if you think it might be dangerous.
The letter could be useful if the tree ultimately causes harm to your property; it could also aid with insurance claims.
Removal must be the last option
Removal should frequently be a final resort. Well-maintained trees not only increase the value and appeal of your home but they help promote the regional ecosystem.
When other tree-saving methods are available, a contractor with a truck and a chainsaw may advise removal for every issue because not all people who operate on trees are specialists or trained arborists.
You can better safeguard yourself and your belongings by working with Loggers in Iroquois County, IL, who strictly adheres to industry safety regulations. Inquire with your expert about the available choices and their associated prices. Check your budget and see which services fit your budget. Along with this, also do proper research about the services that they offer.
---
We have partnered with many job search portals, so you can find millions of jobs (IT jobs, Nursing, Engineering, Doctor, Handyman, Contractors) from our website and apply free. Just change keyword and city of your choice and hit search.

Search Millions of Plumber Jobs