Investing in property is one of the best ways to improve your wealth over time. While stocks and shares are unpredictable, there will always be a market for high-quality real estate. That's why so many choose to get involved with the property market when they have a little extra cash to spend, or they're planning for their pension.
However, in order to guarantee a property makes a profit, rather than a loss, investors need to do a lot more than simply ensuring they choose a house in the right neighborhood, or sell it for an appealing asking price. You'll need to think about how you can actively improve the buyer appeal of your property, by making the right updates, and implementing the correct changes. Here are just some of the best ways you can make any property more appealing to buyers.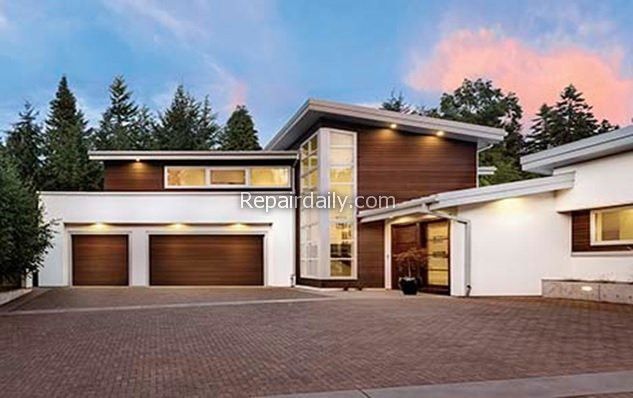 ---
Research Before You Buy
The first step in ensuring a property is going to be appealing to potential buyers or renters is doing the right research. Before you invest in a property, take the time to find out as much as you can about the area, the neighborhood, and the local amenities. Try to determine whether there are any up-and-coming renovations happening in the space which might affect future buyers. You can find plenty of information online about different neighborhoods in your area. Look into their crime rate, growth rates, and even how home value has evolved over time. This should help you to determine how much time and money you'll need to spend to make the property more valuable.
Add a Home Elevator
Home elevators are more than just a great way to make your home more appealing to people of a certain age. In recent years, buyers have become increasingly attracted to interesting home additions that make their home appear more modern, and make their everyday lives more convenient. Although purchasing unique residential elevators for a home might have been quite expensive in the past, it's a much more accessible option for real estate investors today. There are various styles and sizes of elevator to choose from, all intended to make your property stand out on the competitive real estate market. Home elevators are excellent for making a home seem more futuristic and luxurious than the average property. They could be particularly ideal for attracting big spenders.
Make the Most of the Available Space
Whenever buyers are looking for the ideal property, one of the first things they'll focus on is space. Even if you're planning on selling a home to an individual buyer or a young couple, it's worth remembering they'll want a space that can grow and evolve with them. With this in mind, make sure you're making the most of the available space in your property. You can think about knocking out walls that close up a space to make for a more open-plan living room, kitchen, and dining room aesthetic. Alternatively, you could convert things like garages and basements to create more storage space or turn them into additional rooms for your new buyers. In some cases, it may even be worth thinking about building extensions and conservatories onto your property.
Get the Décor Right
When people buy a home for themselves, they focus heavily on making the space a reflection of their own personality and style. If you're buying a property specifically with the intent of selling it on to a renter or buyer, your focus should be on making the space as appealing as possible to a wide range of people. Look at the interior design trends in your location, and think about what kind of designs are most likely to appeal to your target buyer. A good way to ensure your property appeals to almost everyone, is to stick to neutral colors and designs. White walls are easier to paint over than statement walls in a bold and vibrant color. Think modern, simple, and minimalist where possible. This will allow buyers to visualize what the space will look like when they add their own touch.
Enhance the Kitchen and Bathroom
While all of the rooms in your home can make a difference to how appealing the property is to a buyer, most people will focus on the kitchen and bathrooms first. An attractive kitchen that is in line with current kitchen remodel ideas like the latest appliances and a beautiful set of cabinets can easily convince a buyer to make an offer, before they've even seen the rest of the house. A relaxing and spa-like bathroom is sure to appeal to a wider range of buyers too, by helping them to imagine relaxing in the tub or unwinding in the bathroom at the end of a long day. Make sure all of your fixtures and fittings are up-to-date, and avoid any outdated styles which might deter new and modern buyers. You can even think about extending the bathroom or kitchen if there's extra space to do so in the property you buy.
Remember Curb Appeal
Although the appearance of the inside of your property will make a huge difference to your ability to attract buyers, it's important not to underestimate the importance of the outside too. First impressions really do make a difference, so think about how you can make your property appealing to passers-by on the street too. You can repaint your front door, or transform your entire house with a new coat of paint. It's also worth looking closely at the garden. Keep grass and hedges trimmed, and make sure you look after any plant life, or hire someone to do it for you. Even driveways, paths, and patios can make your home more appealing to potential buyers. Try to make your gardens stand out with beautiful flowers, statues, ornaments, and even lighting whenever possible.
Make Your Home More Buyer-Friendly
Making your property as appealing to buyers as possible can seem like a difficult process at first. Though it does take a little time and investment to enhance your real-estate investment, the results are well worth the effort. With the steps above, you'll not only be able to attract more buyers to your home, but you could also improve your chances of getting a higher asking price too.
FACEBOOK
TWITTER
INSTAGRAM
LINKEDIN

I'm so excited to tackle all my home improvement projects! From plumbing to DIY and cleaning - I'm ready to get down to work! #homerepair #homecleaning #plumbing #diy
---
---
---