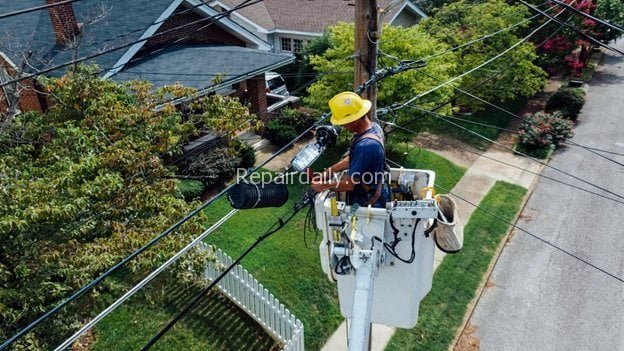 Every once in a while it happens. Something breaks down or stops working when we need it. It's a fact of life. Even our trusty electrical appliances or power to our home can break down and leave us in the lurch.
Companies like Gforce Green Electric Solutions San Diego is just one of many reputable electrical companies San Diego has to offer. When it comes to finding the best person to help repair your General Electric or to install your home's new solar panels, you want to know you can trust that they'll do the job right.
---
There are a lot of places you can find a licensed electrician. You can google search for electricians in your area to find someone close to home. This will help narrow down your search to a specific geographical location. However, location isn't the only important thing to look for when it comes to finding an electrician.
Here's a list of different things to look for in an electrical company.
Poor Reviews and testimonials
Reviews and testimonials are a great way for you to determine whether or not a professional is a good fit. If there are a lot of negative reviews, then suffice to say it's probably not worth going with that company.
You don't want an electrician who leaves behind a lot of angry customers. Pay close attention to what the majority of the reviews say. If most paint the company in a poor light and suggest that their work is subpar, it probably is.
That being said, poor reviews don't necessarily mean that a company is destined to mislead you or do a bad job. If the company has lots of positive reviews, with a few negative ones scattered around, then that's a good indicator that customers are satisfied overall with the work the company has done.
Qualifications
. An apprentice electrician is someone who isn't licensed and must be supervised by a licensed electrician. They shouldn't be working alone and you shouldn't hire them to work alone for that reason.
If you're looking for an electrician who can do the work, you should always ask to see their state license. This proves that an electrician has passed a state standardized test and has a few years of experience working for another electrician. They can plan, design, and install electrical systems.
There are two types of licensed electricians. A journeyman electrician is a basic electrician who can work alone, without supervision. A master electrician is also a highly qualified electrician, but this is the highest level of certification. It requires more than 4,000 hours of work to achieve. If you're looking for a tougher job to be completed then, a master electrician is the one you want.
You should also look at their previous work experience. If you want solar panels installed, have they installed solar panels before? You may not trust a newer electrician to do work that specialized without prior experience.
These are just some of the qualifications you should consider when hiring an electrician to do work in your home. For a more thorough checklist, check out the link. https://www.forbes.com/advisor/home-improvement/how-to-hire-an-electrician/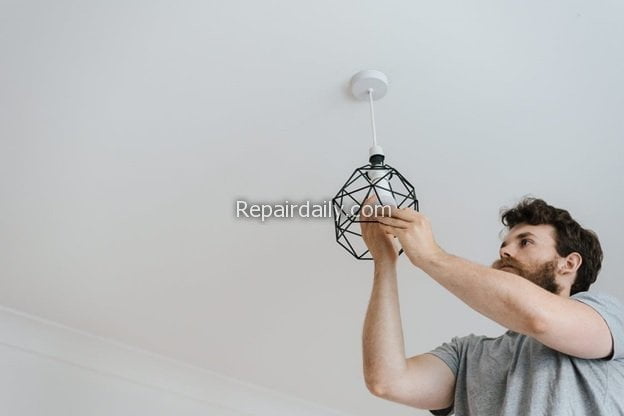 Price
Cheaper isn't always better. Hiring an electrician should be an investment and the price should reflect. That doesn't mean that you have to pay an exorbitant amount for top-quality work. You should just be wary of those promising to do the work for nothing.
Electricians cost between $50 and $100 an hour for their work. Hiring someone on the lower end of the spectrum could mean you're hiring an inexperienced person to place electrical work in your home.  Sometimes higher pricing means better quality work from an experienced person.
The added benefit of hiring someone like this is that more experienced workers tend to do the job in half the time. This could mean you're hiring someone to do a better job for the same price you could be hiring a less experienced individual.
Questions to Ask
How long have you been an electrician?
Can I see your license?
How much do you charge?
What sort of projects have you done in the past?
Do I have to get a permit?
What safety measures are in place?
Will this be a short-term or long-term fix?
Are you insured?
Clean up
Sometimes, electrical work makes a mess. An electrician might have to cut open a wall to get to the problem wire. This can require re-plastering drywall, painting a room, and wiping up dust and debris. You should ask your electrician if they have a team to help clean up the mess afterward. The last thing you want is to be left with a giant hole in your wall without any way to close it again.
While messes like this come with fixing electrical circuits and wiring, it doesn't mean you have to be left in the dust. An electrician should be able to help guide you to another professional who can help seal away the wall or clean away the mess.
Personality
This seems like a pretty shallow and unneeded point but if you don't like your electrician don't hire them. You want to feel confident in the person. If they show up late or fail to communicate with you, then you should fire them. A sloppy attitude can lead to sloppy work and that's a character trait that shouldn't be ignored.
Your electrician should be professional in both their attitude and appearance. Don't let someone who speaks rudely to you or dresses like a slob work on your wiring. This can lead to conflict later on down the road which can delay the project unnecessarily.
 Warranty and Insurance
A lot of electricians carry warranties that protect their customers from faulty installations or damages. A warranty might allow you to replace or repair things months or years after completion. This can save you lots of money in the long run.
Insurance is another important thing to look for. If an accident happens in the home, you and your electrician will be protected. Neither party will have to worry about damages or court fees because a project went south.
Since electrical work can be dangerous, having a warranty and insurance in place with your electrician can ensure you're taking the added precautions to cover injury or property damage.
FACEBOOK
TWITTER
INSTAGRAM
LINKEDIN

I'm so excited to tackle all my home improvement projects! From plumbing to DIY and cleaning - I'm ready to get down to work! #homerepair #homecleaning #plumbing #diy
---
---
---