Are you struggling to sell your beautiful Cincinnati, OH, house? Well, you're not alone. The decrease in the number of houses sold year over year has put a lot of homeowners in a tough spot. However, it's not all doom and gloom. If you can transform your home's exterior look from "eh" to "oh," you'll have a higher chance of bagging a reasonable price.
One of the elements that promise a good ROI is the windows! Although they aren't as hyped as landscape makeovers and roof replacements, they do bump a home's curb appeal. Plus, they keep your house well-insulated throughout the year.
Now, if you're wondering what type of windows to go for, here are a few design ideas that'll help your house stand out: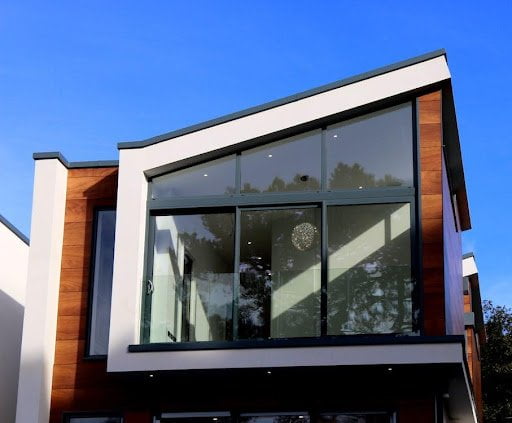 Casement Windows:
Casement windows, also known as crank windows, are hinged on one side and open outward. This design is a great choice for ventilating your home naturally. You can mix and match this style with other window styles, like double-hung or picture windows, to create an eye-catching effect from the outside.
Moreover, casement windows have a tight seal when fully closed. It reduces drafts and air leakage and keeps noise levels low inside the house. Plus, you get to choose from different materials like aluminum, vinyl, or wood for your casement windows.
However, you can contact Windows Direct USA Remodeling Company if you are looking for an expert to install these windows. They will help you pick the right window type and even provide a free in-home estimate. Getting an estimate helps you decide which window style is appropriate for your home and will also help you make a budget.
Awning Windows:
Awning windows are pivoted at the top and open outwards. They're an extraordinary pick to keep bugs, dust, and rain away from your house. The slightly slanted design prevents rainwater from dripping in during rains.
You can complement awning windows with bay or picture windows to make a rich look outwardly. Awning windows likewise arrive in different shapes and sizes, so you can find an ideal choice for your home without any problem.
Additionally, if you don't like traditional designs, you can modify these windows with grilles, colors, and finishes according to your preference. You can get imaginative and pick something that best suits the architecture of your house.
Single-Hung and Double-Hung Windows:
Single-hung and double-hung windows are classic window styles that everyone likes. Both the designs open up from the bottom and tilt inward for easy cleaning. The only difference between single-hung and double-hung windows is that both can move up and down in the latter.
It means you can get a good grip on your energy bills by opening the top sash in summer and the bottom sash in winter. Depending on your preference, you can even opt for these windows to get a modern or traditional look. The best part? They are available at all budget levels and give you superior quality.
Picture Windows:
Picture windows are interesting for their huge, single-board glass design. They don't move and leave your home all around enlightened over the day. Picture windows are an incredible choice to partake in the view from your home without compromising on natural light.
However, due to their fixed design, these windows don't open or let in air. But modern technologies allow you to add ventilation and control the amount of light entering your house. You can pick a low-E glass coating that reflects sunlight away from your windows or tinted glass to protect your furnishings from UV radiation.
Also, you don't need to worry about the cost of picture windows. They are relatively inexpensive compared to other window styles and require very little maintenance.
Slider Windows:
Slider windows are the perfect choice for narrow spaces. They open by sliding to one side and let in fresh air without taking up too much space. Moreover, these windows don't occupy any extra area when they're opened, making them ideal for confined spaces.
Plus, you can get slider windows with a larger glass surface than other window designs. This means more natural light will enter your home, making it look brighter and bigger.
On top of that, you can customize them with a wide variety of options. You can choose different types of framing materials like wood or vinyl and various colors to make the windows blend in with the overall style of your house.
Transom Windows:
Transom windows are usually placed above a window or door and do not open. This type of window is an economical way to add style and character to an ordinary structure. It also serves as a great natural light source due to its size and positioning.
Available in many styles, transom windows can be made from wood, vinyl, glass block, or even grilles. You can also customize the glass with decorative elements to incorporate more style in your home. Moreover, these windows are energy efficient and seal air leakages around doors and windows.
Bay and Bow Windows:
Bay and bow windows are ideally suited for expanding your room's space. They come in at least three panels that project outward from the house, giving you a lovely outside view. The amazing thing about these designs is that they're movable. You can always get one custom-made design for your home to fit impeccably into any space.
Additionally, bay and bow windows are extraordinarily energy-efficient. They come with airtight seals, preventing drafts and decreasing the heat that escapes the house in winter. In summer, they assist with getting your home cool by reflecting sunlight away from it.
Also, bay and bow windows can be assembled using aluminum or vinyl. This way, you don't have to worry about rotting, warping, or fading.
Conclusion:
Everything revolves around balance when it comes to window design ideas for your new home. Think about the amount of natural light you want, the style that will suit your space best, and the purpose of each window you're considering. By keeping each of these factors in mind, as well as experimenting with some cool designs like copper framed windows or a sketch feature wall with plenty of windows that showcase incredible landscapes, you can create a perfect window design plan for your home. The possibilities are almost endless, and it will also help you get a reasonable price whenever you decide to sell.
Now is the time to take action and ensure your choice reflects your personality and your needs. Start crafting something truly special today!
FACEBOOK
TWITTER
INSTAGRAM
LINKEDIN
---

I'm so excited to tackle all my home improvement projects! From plumbing to DIY and cleaning - I'm ready to get down to work! #homerepair #homecleaning #plumbing #diy #fixerupper #realestate #renovation #interiordesign #farmhouse #diy #homedecor #hgtv #home #farmhousedecor #modernfarmhouse #farmhousestyle #fixerupperstyle #fixandflip #homerenovation #realestateinvesting #beforeandafter #homesweethome #remodel #realestateinvestor #interior #realtor #joannagaines #flippinghouses #countryliving #design #homedesign #farmhouseinspired #investmentproperty #bhghome #renovationproject #farmhousekitchen #homeimprovement #farmhouseliving #cottagestyle #decor #realestateagent #magnoliahome #homeinspo #magnoliamarket #kitchendesign #dreamhome #shiplap #construction #houseflipping #investor #farmhousedesign #architecture #farmhousechic #homereno #rusticdecor #reno #kitchenremodel #webuyhouses #magnoliatable #rentalproperty #fixerupperinspired #newhome #interiors #homeremodel
---