When it comes to transforming your workers cottage into a modern, functional, and visually appealing space, incorporating a pavilion addition can make a significant difference. Whether you need extra room for entertaining, a home office, or a tranquil retreat, it can seamlessly integrate into your workers cottage, bringing a fresh and contemporary feel. Adding a pavilion to your home is one idea that working cottage architects frequently suggest.
In this blog post, we will explore the reasons why you should consider a pavilion addition for your workers cottage.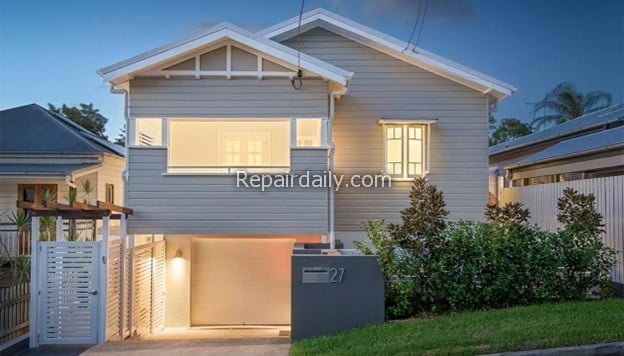 ---
Transformations To Expect Post-Pavilion Construction
Flexible Extension to Your Living Space
Increasing your living space is one of the most significant benefits of adding a pavilion to your worker's cottage. Pavilions are versatile structures that can be used for a variety of purposes, such as an additional living room, a home office, or a guest bedroom. With a pavilion addition, you can create the extra space you need without sacrificing the character and charm of your worker's cottage.
Better Exposure to Natural Light
Pavilions are typically designed with large windows and doors that allow natural light to flood the space. This can be especially beneficial in a worker's cottage, where the original design may not have been optimised for natural light. Adding a pavilion can create a bright, airy space that feels more modern and inviting.
Create A Seamless Transition To The Outdoors
Pavilions are often designed to create a seamless transition between indoor and outdoor living spaces. This can be especially beneficial in a worker's cottage, where the outdoor space usually remains limited. Adding a pavilion allows you to create a space that feels connected to the outdoors and maximises the available space.
Preserve The Original Character
Assistance by specialised workers cottage architects ensures that the pavilion addition is designed to complement and preserve the original character of your worker's cottage. They understand these homes' historical context and architectural elements and can incorporate design features that harmonise with the existing structure without any interference. Adding functional and versatile outdoor spaces without interfering with your existing home structure.
Outdoor Connectivity With Privacy
Pavilion designs offer a unique blend of outdoor connectivity and home privacy. These structures seamlessly integrate with the surrounding environment, providing a sheltered and intimate space to enjoy nature. With customizable features and strategic placement, pavilions create versatile areas for gatherings or peaceful solitude. They offer a harmonious outdoor retreat that balances the beauty of the outdoors with the comfort and privacy of home.
Increase Your Current Home's Value
Adding a pavilion to your worker's cottage can also increase your home's value. This is because the addition of extra living space is highly desirable to potential buyers, especially in areas where space is at a premium. Additionally, if you work with workers cottage architects to design a pavilion that complements your home's existing architecture, it can enhance the overall aesthetic appeal of your property.
Wrapping Up
A pavilion is a great method to expand your living area, improve the natural light, and provide a seamless transition between interior and outdoor living areas in your worker's cottage. You can modify the design to match your unique demands and make sure that the addition blends in with your home's existing architecture by working with workers cottage architects. You may produce the extra room you require with a pavilion addition while retaining your worker's cottage's special appeal and charm.