Some areas of the US, and certain other parts of the world, have difficulty getting stable internet connections at broadband speeds. While some areas of the US are enjoying fast downloads, millions still have no chance of streaming TV, playing online games, or enjoying a little digital retail therapy.
97% of the US is classed as being rural. While most of the population lives in urban areas, millions still prefer to live in rural America. Around 20% of the population in the US have homes and employment in these regions. And many have poor or non-existent internet services.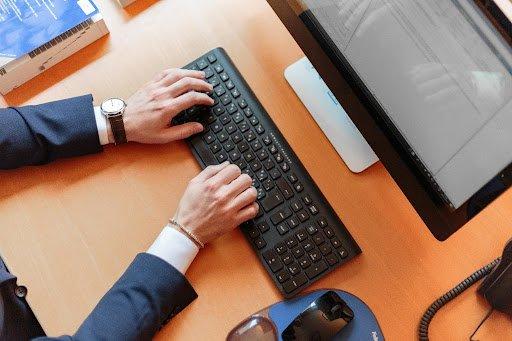 ---
How can you get fast internet speeds in rural areas?
Poor infrastructure, a lack of internet service providers, terrain, economics, lack of funding, and a small market base, combine to ensure that some rural areas don't get broadband as other regions might.
Fortunately, there are ways for some rural communities to get broadband, and improve the speeds they currently have. Here are a few tips to help get better broadband services in those remote and rural areas.
Use a local internet service provider
One tip is to use a local ISP instead of just choosing one at random. For instance, Broadlinc, a Kentucky ISP, is locally owned and therefore understands the problems faced by rural communities and the lack of broadband.
Incidentally, around 50% of Kentucky is classified as being rural. The majority of people here reside in cities. The state has pushed hard to attract talent to Kentucky, and this has led to city growth and a decline in the rural population.
Nevertheless, 23% of Kentucky's population still lives in rural areas. This is a great incentive for local ISPs to invest in expanded coverage. Research your options and see if you have a local ISP available.
Choose the fastest option
Sounds obvious, but don't just look at the advertised speeds, consider how the data is delivered to your devices. Fiber is by far the fastest way to download data, so look if it is available in your area.
Check for viruses and spyware
It isn't all about your ISP and how fast your connection is. Other factors can inhibit your broadband speed too.
Around 560,000 types of malware are detected every day, and around 1 billion malware programs are in circulation now. Viruses and spyware can seriously disrupt the performance of your broadband connection. Likely, any virus on your computer will also slow down the device itself as well as your internet speeds.
Use satellite broadband
For remote and rural areas there is also satellite broadband. If you know how to install an antenna and connect it to a Wi-Fi router you can actually stream free TV channels. But, if you install the right type of satellite dish instead, you can get broadband in many locations no matter how remote they are.
Around 6% of America's population uses satellite internet now, but for many, it is only used because there is no other option. Speeds, data throttling and caps, and cost are reasons why satellite broadband is not more widely used.
Compare available providers and reviews
Don't just assume the advertised speeds are entirely true, although they certainly should be. Compare your options and check out reviews online.
Current and past users will likely be brutally honest in their appraisal of their ISP in reviews. This should help to give you an idea of whether your potential provider will meet your requirements.
Also, look at whether there is any planned broadband network expansion in your area. It may be worth waiting before switching providers if another is planning to increase the quality of their broadband services in the coming months.
Check you have the best router for the job
Signal boosters, smart products, and fiber internet can increase the value of your home. Fiber in particular can add as much as 3% to the value of your property.
But, even if you're lucky enough to get fiber in your rural location, you won't see the benefits if your router isn't up to scratch.
Old and outdated routers won't be able to handle the speeds now available and can create a bottleneck and become overloaded. You could consider upgrading other parts of your home system too.
Upgrade your computer or mobile device
Depending on your budget, you may want to upgrade your devices. Simple things such as extra RAM can make a big difference to internet speeds. Your download speed won't increase but your browsing will as functions are carried out faster if you have more RAM.
Also, simply creating more space on the hard drive, shutting down programs, and cleaning up your computer can have a positive effect on your browsing activities.
Summary
It may be that you only have one ISP in your area which will limit your options. For some, satellite internet will be their only option. But, you can also help yourself by making sure your computer is free of malware, and that the router is positioned in the best location.
Upgrading your router, adding RAM, and carrying out some basic maintenance can have some positive effects when you go online.
FACEBOOK
TWITTER
INSTAGRAM
LINKEDIN

I'm so excited to tackle all my home improvement projects! From plumbing to DIY and cleaning - I'm ready to get down to work! #homerepair #homecleaning #plumbing #diy
---
---
---