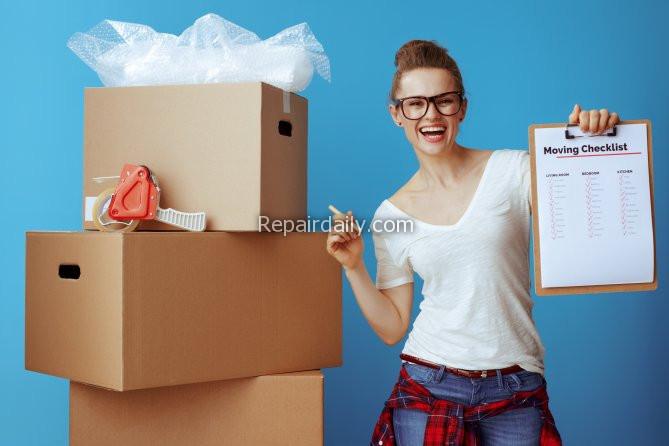 Moving into a different home can be challenging and exhausting. You may need to prepare a home moving checklist to make it easier. This will help you organize the essentials to bring and monitor the things you do before, during, and after your relocation. In addition, it will help you maximize your time, money, and effort.
Suppose you're moving in Salt Lake City/Provo and their nearby areas. In that case, you must visit the local moving companies. On top of that, you may need to prepare your checklist anytime sooner.
---
For that purpose, here's an article to guide you. So, read on!
1. Scissors And Box Cutter
Unpacking your boxes may be the first task you need to do upon arrival at your new home. For this purpose, you may need high-quality scissors and box cutters to cut ties and tapes. As much as possible, avoid ripping the boxes so you can minimize the clutter during unpacking.
You may also need to check the contents before slowly cutting the boxes. That way, you'll avoid cutting some essential items, such as paintings, documents, and photos. And because of this, labeling each box is vital to prevent damaging items.
In choosing scissors, you may need to consider the products with rubber-covered handles to use the tool comfortably. You may also think about the razor-sharp blades. In selecting box cutters, you may consider picking those that are not too thin to break but thin enough to cut boxes and ties.
2. Cleaning Supplies
These may include easy-to-carry and easy-to-use products for quick and manageable cleaning during your move. The following are some of the cleaning necessities you may consider bringing in your new location:
Consider having a vacuum cleaner for your carpeted floors, couches, and baseboards to get rid of the dust and dirt. If you prefer a lighter type, you may think about using a handheld type.
Without carpets, you may use a dustpan and a broom to remove dirt, dust, and fur for tiles and concrete floors.
To make your floors spotless, you may need a floor mop with highly absorbent mop pads. In considering this product, you may choose the one that doesn't wear off quickly.
If you want to keep your house's glass and steel portions blemish-free, you may consider buying microfiber cloths. These are gentle enough to clean surfaces without leaving whitish streaks in most cases.
To make drying faster, you may need a squeegee to sweep water from the surfaces of glass and tiles. Also, squeegees help in soap scum and white streaks on a surface. Many squeegees come with various suction attachments for better cleaning.
Aside from storing water for cleaning, you may also use a bucket as a holder for the cleaning supplies. This is appropriate as you go around your house and declutter and disinfect.
Brush And All-Purpose Cleaner
You may need a brush to soften and remove hardened dirt and an all-purpose cleaner to remove stains, dirt, and grease.
This item is intended for cleaning the dishes you'll use. In choosing a detergent, you may consider having a high-quality product with eco-friendly ingredients.
3. First Aid Kit
Your new home's basic first aid kit may include gauze, dressings, antiseptic, latex gloves, and medical tape. Since you may have cuts and punctures during cleaning and off-loading your items, having these things is necessary.
4. Bathroom Essentials
These essentials may include hand soap, toothbrush, toothpaste, dental floss, hand towels, shampoo, bath towels, and washcloths. You may also add a shower curtain if you need one.
In addition, you may need to place a roll of toilet paper in your new toilet.
5. Flashlight And Candles
Even if your location doesn't experience a recurrent power outage, having a flashlight and a box of candles is vital to ensure that you'll have light all the time. Apart from this, having a generator and an emergency light is necessary for your new property to anticipate a power outage.
You may choose between having a battery-powered or a rechargeable type when considering a flashlight. Consider buying the non-toxic kind, and it's easy to light up when choosing candles. In addition, you may need to bring spare bulbs to install new ones in rooms without lights or replace burned-out bulbs.
6. Easy-To-Prepare Meals
It can be exhausting to move into a new home. In some cases, you may re-energize to ensure that you have the vigor to make your location suitable for living. For that purpose, having easy-to-prepare meals is an excellent idea. You may bring pre-cooked and ready-to-eat food or prepare dishes that don't require complex steps and ingredients.
If you're considering cooking during your move, you may bring the ingredients and try the next meals of the following:
one-pot pasta
sandwiches
stir fry
burrito bowls
casseroles
Tacos
7. Kitchen Items
Having complete kitchen items could be the first step in your celebration of moving into a new home.
For this purpose, you may need to have an appropriate set of kitchen utensils, including cookware, spoons, forks, mug, glassware, and plates. In addition, you may also need knives and a pot to heat and store water for your hot beverages. You may also need a reliable dishwasher once you've set foot in your new house.
Before you use your kitchenware, you must ensure that it's clean and safe to use. Some glassware may get chipped, leaving broken minor parts that harm a user. To avoid this, you may need to manually check the parts of the glasses, cups, plates, and any fragile kitchen items before use.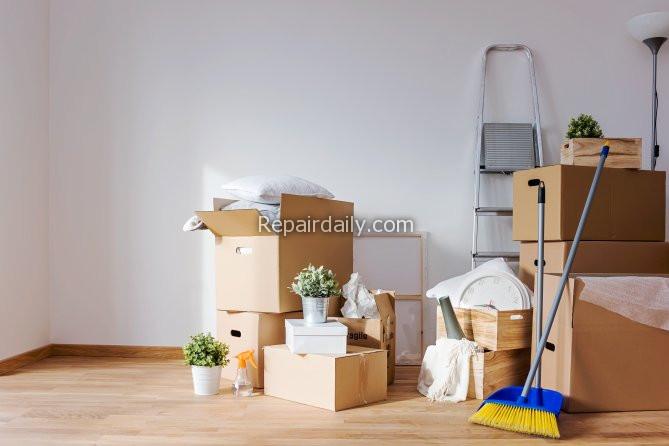 8. Clothing
Clothing is vital in your new home. Buying new clothes can be expensive; thus, you may stick to wearing your old yet properly-fitting clothes. For the clothes you'll wear during cleaning and installing items and appliances, you may need to wear breathable and comfortable clothing.
If you have lots of clothes, you may consider bringing out the ones you'll first use. You may also consider using clothesline and clothing hangers to ensure that your garments aren't wrinkled. Apart from this, you may also consider having plastic bins where you could keep the clothes temporarily if your wardrobe still isn't available.
9. Gadgets And Chargers
Gadgets, including laptops, tablets, and phones, are necessary for instant communication and efficiency at work. Whether you're contacting a moving company for unsettled obligations or ordering food from the local resto, your gadgets can be helpful. Of course, you need to have with the devices their chargers to keep them functional 24/7.
10. Beddings And Pillows
The first day of moving can be the most stressful. To ensure that you'll have the best rest to prepare for the next days of cleaning and unpacking, bringing a set of clean pillows and blankets is essential. Before using your bedding and pillows, ensure that the linens are spotlessly clean. Prolonged travel may cause dirt. You may need to wash and dry them suitably before use if this happens.
11. Tool Kit
Assembling fixtures and furniture is common on the day of moving. Because of this, you may need a tool kit to install fixtures and furniture properly. For this purpose, you may consider bringing multiple types of screwdrivers, utility knives, pliers, drills, and hammers.
Apart from installation, these tools are necessary for instant repairs for some of your furniture, fixtures, appliances, and items. Typically, these may have been damaged during the move. You may also use these tools to hang paintings and photo frames on your walls.
12. Fire Extinguisher
One of the tools you'll need in your new home to keep it safe from fire is a fire extinguisher. Since this comes in various types and sizes, you may consider having the handheld types first that are generally used two or three times. However, if you have larger containers, you may consider bringing them to your new location.
13. Medicine
Keep your medication within your reach before, during, and after the move if you're under medication. You may keep them in specially designed boxes for pills or a small bag. You may also need to label each box or bag with the schedule and dosage of your medication so you won't miss taking the correct dosage.
14. An Overnight Bag
This will be the storage of the items you'll initially need, such as bottled water, toiletries, a pair of clothes, a phone, medicine, and others. Perhaps you'll put your favorite wine in this bag and enjoy it once your first day is done.
Wrapping Up
Suppose you're planning to relocate anytime soon. In that case, you may need to prepare a moving checklist to ensure that you'll bring what you need in the first days of your move. You may read this article for the pointers you may gain. While they don't guarantee that you won't have any issues during your move, they can help you prepare for the initial days of your stay.
For more ideas of what to include, you may ask your friends who have recently moved. You may also request a seasoned mover of the things his customers usually bring into their new home. Lastly, you may pick the things to bring according to your needs and budget.
FACEBOOK
TWITTER
INSTAGRAM
LINKEDIN

I'm so excited to tackle all my home improvement projects! From plumbing to DIY and cleaning - I'm ready to get down to work! #homerepair #homecleaning #plumbing #diy
---
---
---