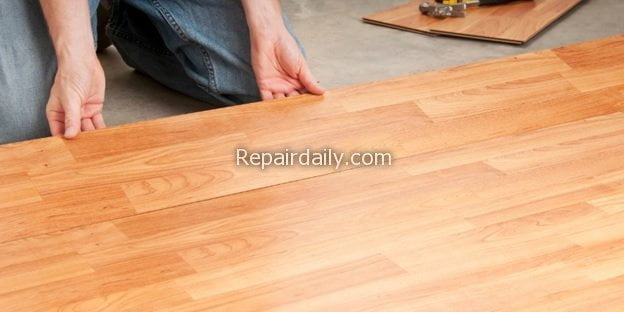 Hardwood floors look aesthetically pleasing and add beauty, warmth, and character to any space. Among all the flooring types, hardwood flooring takes the crown for being the most in-demand option. Moreover, it increases the value of the home and is quite costly as well.
Installation of hardwood floors is a long-term investment, therefore, you should be aware of the ins and outs of how to choose them. Do proper research before installing new hardwood floors so as to not end up with an inferior product.
---
4 Tips For Choosing Hardwood Floors
Choosing a hardwood floor goes beyond selecting a preferred color or finish. The right hardwood floor aces in durability, performance, and aesthetics.
We present you with 4 expert tips to simplify this process and find you the right flooring that suits your space.
Species
Ultimate flooring offers a variety of species including birch, maple, hickory, walnut, and European oak, each species differ from the other by its unique characteristics and performance qualities.
Oak is ruling the world of hardwood flooring as it's aesthetically appealing, long-lasting, and readily available. Cherry and maple hardwood floors also offer durability.
If you like to choose striking appearance over durability, go for exotic species such as Brazilian cherry and mahogany.
These floors come with three common grain patterns; plain-sawn, rift-sawn, and quarter-sawn. Plain is a common and inexpensive pattern, quarter-swan is a straight grain pattern, and rift-swan is the most expensive one.
Solid vs Engineered
As the name implies, each board of solid hardwood floor is a ¾-inch thick plank that can be sanded and refined several times.
On the other hand, engineered hardwood is made of different natural wood species from ⅜" up to ¾" in thickness and a wide range of widths. It has a plywood core of five to seven layers and can be refinished only once or twice.
When it comes to choosing between the two options, it depends on the area of installation and the traffic it receives. Engineered hardwood has a high tolerance to humidity, therefore, suitable for areas with moisture content.
Appearance
After choosing the species and type of hardwood, now opt for the best style that complements your space.
Color – Depending on the finish, these floors come in blonde to black colors. Choose exotic and photosensitive floor types like mahogany and Brazilian cherry that retain their rich color.
Texture – Smooth, Distressed, Hand-scraped, and Wire-brushed are the common types of hardwood textures.
Width – Choose species with wider planks like hickory and tigerwood for a professional finish and fewer seams.
Budget
This floor type comes with an expensive price tag as it increases the value of the home. Moreover, installation fee, finishes, and the required subflooring add to the cost.
In case of budget restraints, install Engineered hardwood instead of solid. Spare some time and go to different dealers to get the best deal.
Final Verdict
Select the right hardwood floor not only on the basis of visual appeal but performance and durability as well. If it seems challenging, ask an expert to help you pick the high-quality flooring for your space.
FACEBOOK
TWITTER
INSTAGRAM
LINKEDIN

I'm so excited to tackle all my home improvement projects! From plumbing to DIY and cleaning - I'm ready to get down to work! #homerepair #homecleaning #plumbing #diy
---
---
---